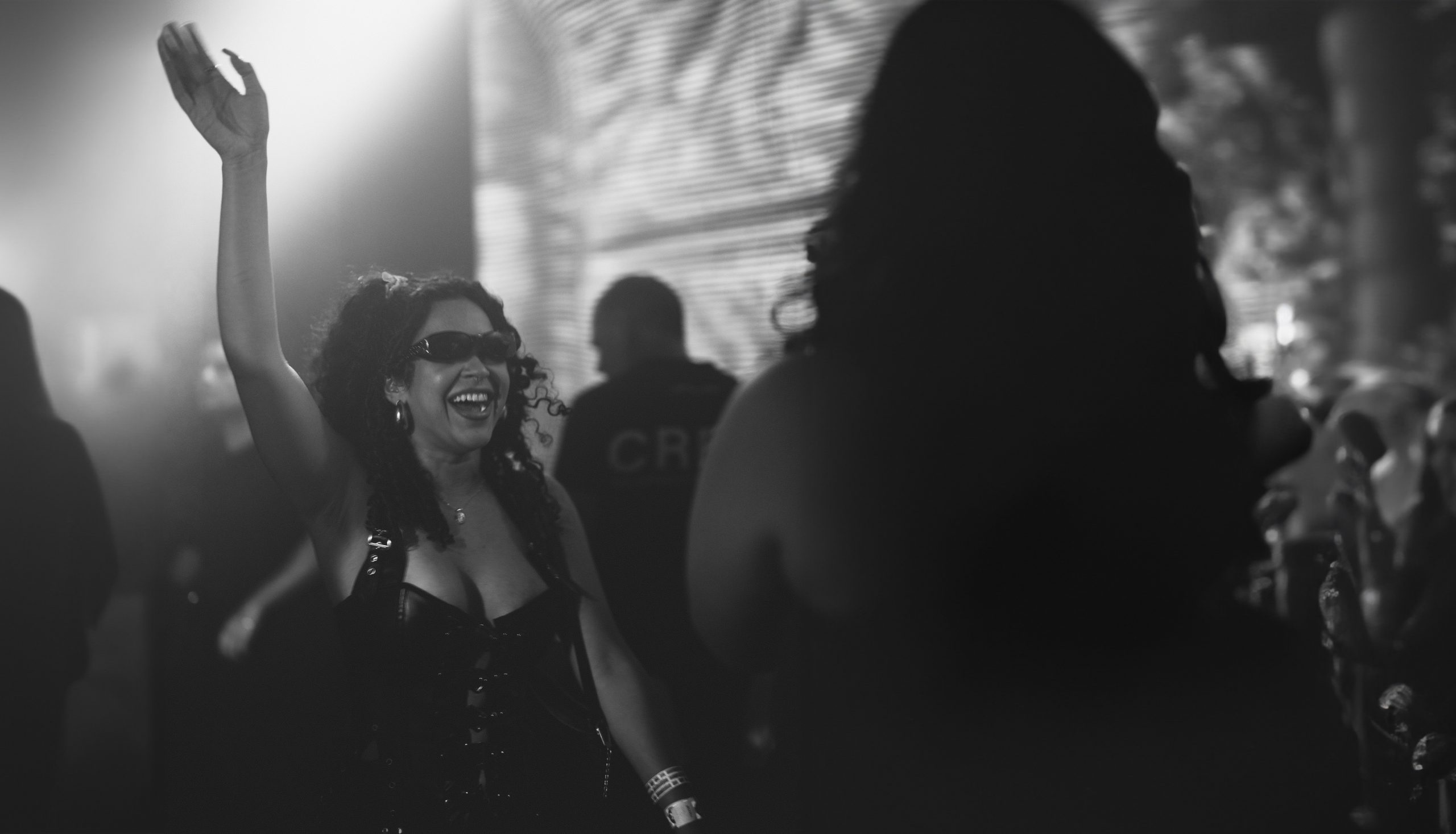 Guide
Venue & Hours
Los Angeles Convention Center (LACC)
L.A. Live Way
Los Angeles, CA 90015
Saturday, December 30 + Sunday, December 31, 2023
Event Hours
4pm – 2am
Box Office / Will Call Hours
3pm – 1am
Weather
The festival will take place rain or shine. Please keep up-to-date on weather reports and plan your attire and preparations accordingly.
Zero Tolerance
We have a zero-tolerance policy for drug use and possession. Police officers will be working inside and outside of the event, and all narcotics laws will be strictly enforced. Be responsible, and make smart choices.
Security & Entry
By purchasing a ticket, you agree to submit to a thorough, TSA-style search, including emptying your pockets and bags, having all of your items examined, a full pat-down, and possibly removing your shoes. We reserve the right to refuse entry to anyone.
Ages & ID
You must be 21+ to enter. Valid photo ID is required.
ACCEPTABLE FORMS OF ID
Any US government-issued driver's license or ID card containing a photograph and date of birth
US or foreign government-issued passport containing a photograph and date of birth
Foreign government-issued driver's license/ID with color photocopy of passport (Not valid for 21+ wristband. To purchase alcohol or enter VIP areas, a physical passport or US ID will be required.)
Temporary DMV documents proving you are currently renewing a license—ONLY if accompanied by passport or expired license
UNACCEPTABLE ID
NO School ID
NO Consular ID
NO Birth certificate
NO Expired ID of any kind
NO Photocopy of any ID (except as noted)
NO Temporary DMV license without passport or expired license
Festival Policies
NO Re-entry/ins & outs per day
NO Camping
NO Refunds or exchanges
NO Sitting on designated dancefloor areas
NO Moshing, crowd-surfing or stage-diving
NO Unauthorized/unlicensed vendors
NO Unauthorized solicitations, handbills, sampling, giveaways, etc.
Acceptable Items
Cell phones and p

ortable chargers/external batteries

Non-professional flash/still cameras, handheld video devices under 6″ (Sony Action Cam, GoPro, etc.)

Selfie sticks

Small bags, single-compartment backpacks, plush backpacks, purses (maximum 12

"

x12

"

)

Official Insomniac water bottles—must be empty upon entry

Hydration packs with no more than two main compartments and one smaller compartment—must be empty upon entry

Fanny packs

Sunglasses & hats

Rain ponchos and umbrellas measuring less than 10″ when collapsed

Cigarettes (must be sealed upon entry) and lighters
E-cigs/vapes are permitted (Refillable liquid chambers OK, must be empty upon entry. One bottle sealed/unopened E-liquid or E-juice will be permitted.)
Physician-prescribed medication that is not expired (must show physician's prescription and consult with a safety officer upon entry. Only bring the amount of medication needed for the duration of the festival. Prescription must match ID.)
Sealed Intranasal Naloxone

Earplugs

Sealed lip balm & gloss

Sealed

sunscreen lotion (inspected upon entry)

Powder makeup

Sealed tampons

Sealed wet wipes

Sealed packs of gum

Hula hoops (including LED hoops)

Glowsticks & glowing/illuminated costumes or jewelry

LED poi & orbitals
Prohibited Items
Professional photo, video, or audio recording equipment (no detachable lenses, tripods, big zooms or commercial-use rigs)

Red-colored light-up wands, batons, or lightsabers

Laser pointers and air horns

Drones, remote-controlled aircraft, toys

Toy guns, water guns, slingshots

Balls or Frisbees

Tents, large umbrellas, chairs, or blankets

Weapons of any kind (includes pocket knives, pepper spray, fireworks, etc.)

Illegal substances

Drugs or drug paraphernalia

Massagers

Eye drops

LED gloves or microlights used for light shows

Masks: No Hard Materials. No ceramic. Headliners must remove them during entry. Security staff may ask them to disassemble them for inspection. All masks are subject to security's discretion.

Aerosol products/cans

Over-the-counter medication (available inside festival at first aid station)

Liquid makeup

Unsealed tampons (upon entry)

Open packs of cigarettes (upon entry)

Glass, cans, cups or coolers

Outside food or beverages (including alcohol and candy)

Markers, pens or spray paint

Large chains or spiked jewelry

Stickers, flyers

Bota bags

Large purses, bags, or backpacks (over 12″×12″)

Stuffed animals or dolls

Pets

Totems of any kind
Lost & Found
More info coming soon!
Ticketing FAQ
Are tickets expected to sell out?

There is always a chance that the event will sell out, in which case no more tickets will be sold. So, get your tickets ASAP—we want to make sure you don't miss out!

What payment methods can be used to purchase tickets?

Credit and debit cards are accepted.
What happens if I stop making my layaway payments?

If you miss your payment, you will have a 10-day grace period to pay your next installment before your order is canceled and subject to non-refundable fees.
What is the maximum number of tickets I can buy?

Tickets are limited to four (4) per person.
Should I receive a confirmation email for my purchase?

You should receive a confirmation email within moments of purchase. If you do not (be sure to check your junk folder), please contact Front Gate Tickets.
What if I purchased tickets but my card hasn't been charged yet?

Your card should be charged within two business days. If you do not see the charge on your account, please contact Front Gate Tickets.
I ordered my tickets to be shipped to me. When will I receive them?

Tickets will begin shipping closer to the event. If you have not received your tickets within one week of the event, please contact Front Gate Tickets.
How can I avoid ticket fraud?

The best way to avoid ticket fraud is to buy directly from Front Gate. If you buy resale tickets, we advise you to get them only from trusted friends. DO NOT purchase from scalpers. If you arrive at the venue with an illegitimate ticket, you will be turned away, and no refund will be provided.
Festival FAQ
What time does the event start & end?

Event Hours:
4pm - 2am

Box Office / Will Call Hours:
3pm - 1am
Can I enter anytime?

As long as you are holding a valid ticket that has not yet been scanned, you may enter until an hour before the end of the event. Ins & outs are not allowed.
Will set times get posted in advance?

Yes. During the days leading up to the festival, set times will be posted via this site, our social media sites, the Insomniac app, and email updates (sign up for emails at the bottom of this page). Note: The lineup is subject to change.
Can I see a festival map ahead of time?

Yes. Maps showing stage locations, food, bathrooms, etc. will be available prior to the event on this site and the Insomniac app.
Is re-entry allowed?

No, ins-and-outs are not allowed.
What is the camera policy?

Professional photographers must obtain a photo pass using our press submission form. Do not email your request. Photo passes are not required for standard cameras that do not have detachable lenses or handheld video devices under 6″. Professional video cameras are not permitted.
What can I bring with me?

See our complete list of Acceptable and Prohibited Items.
Will there be a lost & found?

Lost & Found services will be available at the venue during and between show days. Check the festival map for specific locations. Following the event, items will be held at an off-site location. Learn more.

Can I hang posters or hand out flyers?

Do not hang posters or hand out flyers inside the festival or in the surrounding neighborhood. Anyone violating this policy will be banned from promoting at our events.
Does the venue have cash machines?

Forever Midnight is a cashless event. Credit, debit, Samsung Pay, Apple Pay, and Android Pay will be accepted. Cash can be exchanged onsite for a prepaid card to use with our merchants.
Can I sleep in my car or park overnight?

Sleeping in cars in the festival parking lot is not permitted for anyone. DO NOT leave your car in the parking lot during non-festival hours, or it will be towed at your expense. 
What kind of ID do I need?

You must present identification to enter the festival and/or buy alcohol. See the complete list of acceptable and unacceptable forms of ID.
What if my ID is lost or expired?

Security will accept expired ID cards ONLY if accompanied by DMV renewal documentation. If your ID was lost or stolen, you must bring a government-issued interim license or passport.
Can I use a consular ID or foreign driver's license?

Consular IDs are not considered acceptable identification. Foreign government-issued driver's licenses are acceptable with a photocopy of a passport. A foreign government-issued passport will work on its own.
Can I rent a locker?

Yes! Store your stuff securely, and keep your cell phone powered up all weekend long. Learn more about lockers.